Shopzilla and Connexity have been collaborating for the past year. Shopzilla expects to fully integrate Connexity's platform into the Aisle A division in the coming few months. The entire Connexity team, including its co-founder and CEO, Dave Gross, will be joining the Aisle A team.
Going forward, Aisle A will be distinctly placed to provide marketers with a unique media approach helping to identify, reach, and convert high value consumers through an audience-centric programmatic solution. The Aisle A audiences, referred to as "Aisles," will be available exclusively through the platform and the team will be rolling out a new range of audience-related products in the coming months, including the ability to reach multiple devices in the household with bridged multi-screen targeting; a special technology designed by them.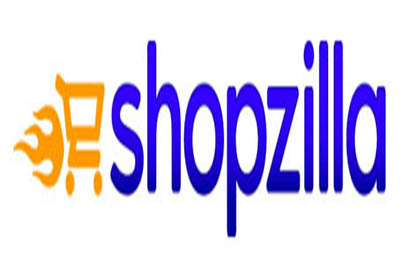 Ventura-based Connexity, an online advertising company that tracks Internet behavior to deliver targeted ads, is now a part of Shopzilla as it has acquired it or to be more precise is on the verge of acquiring it. The financial terms of the acquisition, which was completed earlier this year, were not disclosed. All eight of Connexity's employees, including co-founders Dave Gross and Dean Banks, will stay on with Los Angeles-based Shopzilla, an online comparison shopping site owned by Symphony Technology Group. Connexity employees, who have been working from the Ventura Ventures Technology Center since late 2010, will not be leaving anytime soon. Connexity has been working with Shopzilla since last year, combining its core resources with Shopzilla's own shopping intent data. Symphony Technology Group bought Shopzilla in 2011 from Scripps Networks Interactive, which was taken over from E.W. Scripps, parent company of The Star. Connexity was venture-backed, with $3 million in seed money from Rincon Venture Partners, Siemer Ventures and Persistence Partners.
According to Executive Director Joseph Briglio, Connexity is the first company to have a successful exit via acquisition from the Ventura technology center. The center operates from space behind City Hall on the third floor at 505 Poli St. Its goal is to create high-wage, high-tech jobs in Ventura. Startups pay a monthly rate of a few hundred dollars per employee for cubicle space in an open area called the "bullpen." For a slightly higher monthly rate, entrepreneurs may lease a suite. Conference rooms with Wi-Fi, televisions and white boards also are available.
Shopzilla, Inc. is a leading source for connecting buyers and sellers online. It reaches a global audience of over 40 million shoppers each month through both its destination websites and affiliate network. Shopzilla connects shoppers with over 100 million products from thousands of retailers a month. Shopzilla, Inc. manages a premier portfolio of online shopping brands in the US and Europe, consisting of Bizrate, Beso, Shopzilla, Retrevo, TaDa, PrixMoinsCher, and SparDeinGeld. In addition to it they also run series of B2B businesses including Bizrate Insights, Shopzilla Publisher Program, and a display and audience targeting division, Aisle A. Headquartered in Los Angeles, CA, the company operates sites and business services in the United States, the United Kingdom, France and Germany. Symphony Technology Group (STG) owns Shopzilla, Inc.