Thousands of online vendors are swearing by comparison shopping engines. Many of them even
claim that this was the lost piece in their puzzle that they have long been looking for to boost their sales. In fact, even numbers and facts fairly justify their big words, easily establishing that if you are
to grow and sustain as an e-seller, you need to get onboard with these e-commerce partners.
But first, let's get the basics right.
What Are Comparison Shopping Engines?
If the name didn't give it away already, Comparison Shopping Engines (CSEs) are, in short, retail aggregators. These are websites where you can find multiple retailers offering the product that you're looking to buy. For shoppers, they provide much ease and convenience of comparing the quality, specification, and price of different sellers. This, then, helps them make an informed decision.
Of course, beyond this basic definition of CSEs, lies plenty of features and aspects to unearth—more so for the merchants.
How Do They Work?
Originally, CSEs came into the scene to help buyers shop quickly, easily and satisfyingly. They help
them compare the same products of different retailers on a single interface. Shoppers, in turn, enjoy higher expediency; they don't need to visit individual websites manually.
However, since their advent, these websites also became a major attraction for the online sellers,
who unveiled new opportunities for themselves to reach more of their target customers with
possibly low cost and high conversion rate.
How comparison shopping engines work is quite simple. The retailers create an account here, upload their product data feeds from the dashboard, and then set bids for particular products or categories. Following, they have to work constantly to optimize their catalog through different measures so as to get their products rank higher on the result pages. Now when someone clicks on your product, they are taken to your website.
Top 5 Comparison Shopping Engines
There exist many comparison shopping engines; some are free, others are premium. If you're a
seller, it makes sense that you partner with only the top industry names. It is they who will deliver
you the highest ROI.
Now comes the most obvious question, which is the best CSE?
Well, there isn't one particular name. Here are top 5 comparison shopping engines: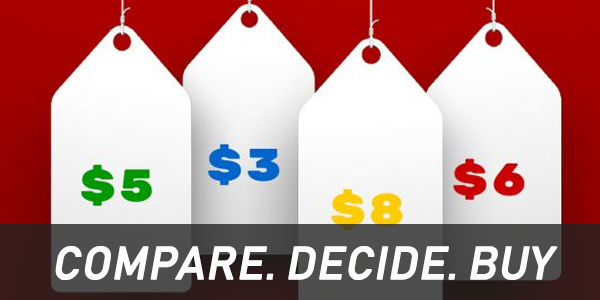 1. Google Shopping
Yes, the search engine giant also has major e-commerce imprints. And it isn't surprising really.
Google Shopping is the largest CSE there is and likely the most popular name in the market. Backed by the power of Google, this website offers plenty of features and facilities to the sellers.
2. Shopzilla
Shopzilla is another highly popular comparison shopping name, trusted by thousands of online
sellers around the world. The platform touts a high market penetration with millions of monthly
visitors and millions of listed products.
3. Shopping.com
Part of eBay, Shopping.com is a very old market player and it has long been a favorite to many
sellers who look to increase their sales. It has a simple interface and a powerful dashboard for the
merchants that assure merchants high ROI.
4. PriceGrabber
While PriceGrabber is much similar to other CSEs on the operational front, what separates it from
the crowd is its powerful research tool and intensive market report. If you're good at strategy-
making, PriceGrabber could be an ideal platform for you to strategically deploy your products and
improve sales consistently using rich data.
5. Bing Shopping
With Google already in this space, Bing had to follow that. Admittedly, not as popular as Google
Shopping, Bing Shopping is quite an appealing option for the niche sellers. It has a very low CPC.
Plus, competing with much fewer competitors, you are more likely for higher conversion here.
These are top five comparison shopping engines that millions of online sellers use to unleash their
sales potential. Of course, there are plenty more names. But these are the most used ones.
Benefits of Listing on CSE
The advantages of deploying a distinct selling strategy for comparison shopping engines are quite
evident. Listing your products on these websites can increase your exposure and reach more of your target customers. You can drive higher traffic to your product pages, which improves the chances of sales.
Understand that these platforms enjoy very targeted and relevant visitors. Meaning, conversion is
not much of an issue here. Prospects visiting your website are much more likely to purchase the
products than, say, the traffic you generated through organic means.
Aside from higher conversion and sales, CSEs can also significantly help shape your brand. Even if
you aren't making many sales through these websites, your products still get a decent exposure,
which establishes your brand name as a renowned market player. And in the long run, this
subsequent and free branding can bring you big sales.
The other things…
Yes, comparison shopping engines can easily help you improve your sales. However, this doesn't mean you go ahead and create accounts in each of them. There are too many factors that you must consider before taking any step.
For once, what kind of inbound traffic you're expecting to your website? How you're planning to
generate that traffic? Which platforms promise you more leads? Your strategy must have an answer to all such questions.
Another aspect that demands a large part of your attention is the cost involved here. Some of these CSEs charge upfront fees, others cut a commission on every click and sales. You need to be proficient and smart in your pricing. Also, you must have a basic idea of bidding for CPC campaigns. If the investment (money, time and energy) isn't worth the return, you must either refine your strategy or do over with CSEs as a whole.
More stress, more errors
You're already having trouble handling your online stores. Managing comparison shopping engines can burgeon your stress and even decrease your productivity. So, this is another aspect that you must be thoughtful of when crafting your CSE roadmap. Of course, with the right multi-channel e-commerce solution like ChannelSale by your side, things would be much easier and efficient. Yet still, you're going to have to tread the water carefully.
BOTTOMLINE: if you're an online seller, you must seriously consider getting on comparison shopping engines. They pack score of opportunities for merchants. If you manage to create and deploy the right strategy, they can seamlessly lift your sales and revenue.