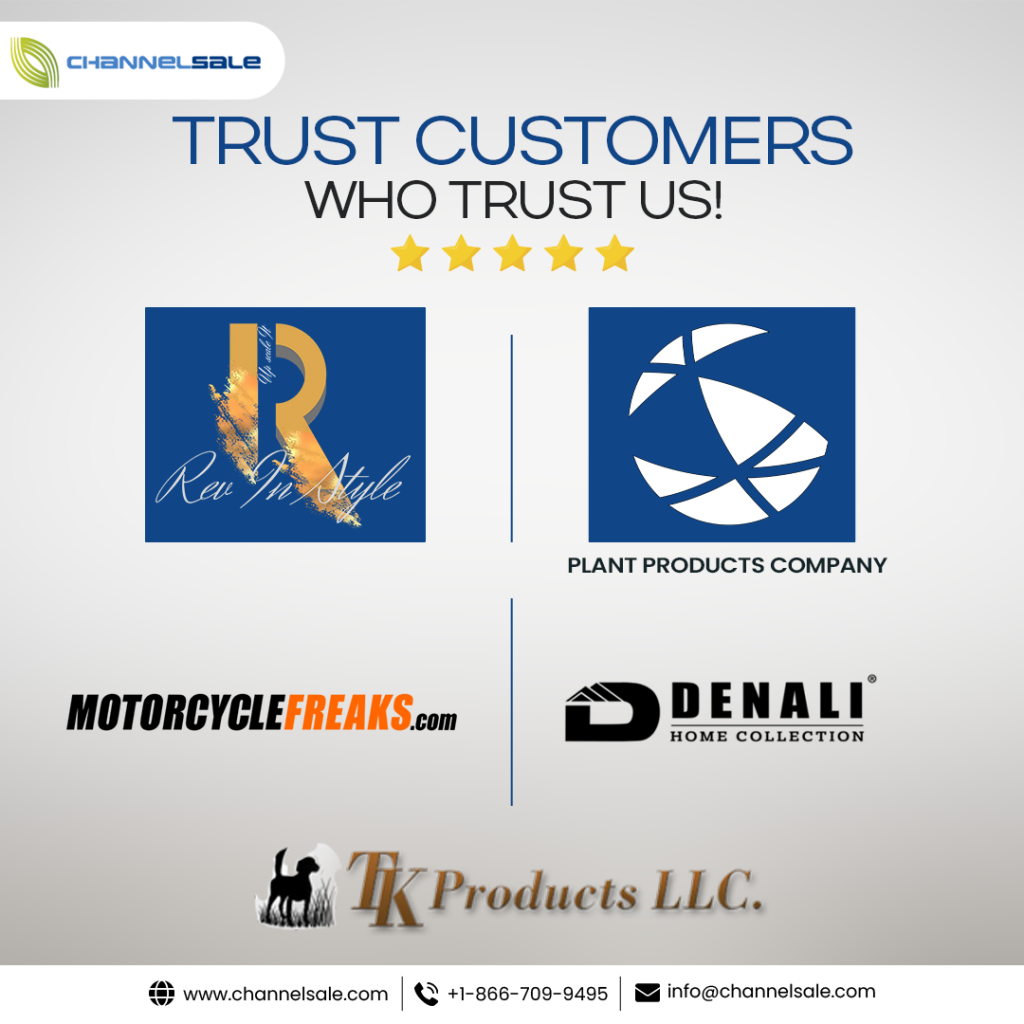 To learn whether or not a service is effective or top-notch, the reviews provided by past customers are helpful. This is also the same for ChannelSale. Many of the customers have taken up the services by utilizing their site. They claimed to have received positive outcomes when they used their services for managing affiliate network campaigns, comparison shopping, and numerous marketplaces. Now, let's take a look at some of the reviews on ChannelSale:
Denali Home Collection
Rating: 5/5
Our relationship with the ChannelSale team has been strong for the past 5 years and we have nothing but only good things to say about the crew and the application. They have also provided us with plenty of support from them and have responded to all our queries without any delay
Working with ChannelSale all these years I have never once waited for more than 5 minutes just to get a response from them and it doesn't matter if it's the night or day time. They certainly provide the best customer service. We also wish to point out that their application and technology has enabled us to streamline our business when other applications were not useful. We from Denali Home Collection, highly recommend this app for all those businesses who are selling on Shopify.
The application will surely help them integrate with numerous 3rd-party channels greatly. Thank you once again for your excellent service!
House Plant Shop
Rating: 5/5
ChannelSale have helped us greatly with the entire integration work for our various marketplaces and sales channels to Shopify. Their unit has helped us with Google, Wayfair, Etsy, Walmart and Amazon They have also wish connections for the tracking, orders and even the inventory. The communication with the team has been exceptional and they respond to all our queries quickly.
Honestly, we have utilized many kinds of services in the past, but ChannelSale has been the best and reliable one among all of them. We look forward to work with them in the coming future. Thank you so much for your help!
Rev in Style Inc
Rating: 5/5
ChannelSale has been one of the best firms I have worked with. They have a crew of knowledgeable and friendly specialists who can get the work done on time. I was extremely blown away by their style of working.
The team is always ready to offer the best solution for a certain issue and always answers all our questions without any hesitation or delay. Will be recommending to everyone I know!
TK Products LLC
Rating: 5/5
The ChannelSale crew has been the best firm to work with. They have helped in making the whole procedure of updating and tracking down all the orders manageable and easier for us. They constantly assisted us by working and managing all the work and resolving issues along the way. The account managers from ChannelSale have made things easier for us and due to such reasons, we experienced no issue when running our business.
Thank you so much for your assistant!
Ending Note
The information provided in this post will give you a good idea about ChannelSale and the services it offers. The reviews here will give you an idea of how its clients have benefited from them and which areas they were able to make improvements through their services.