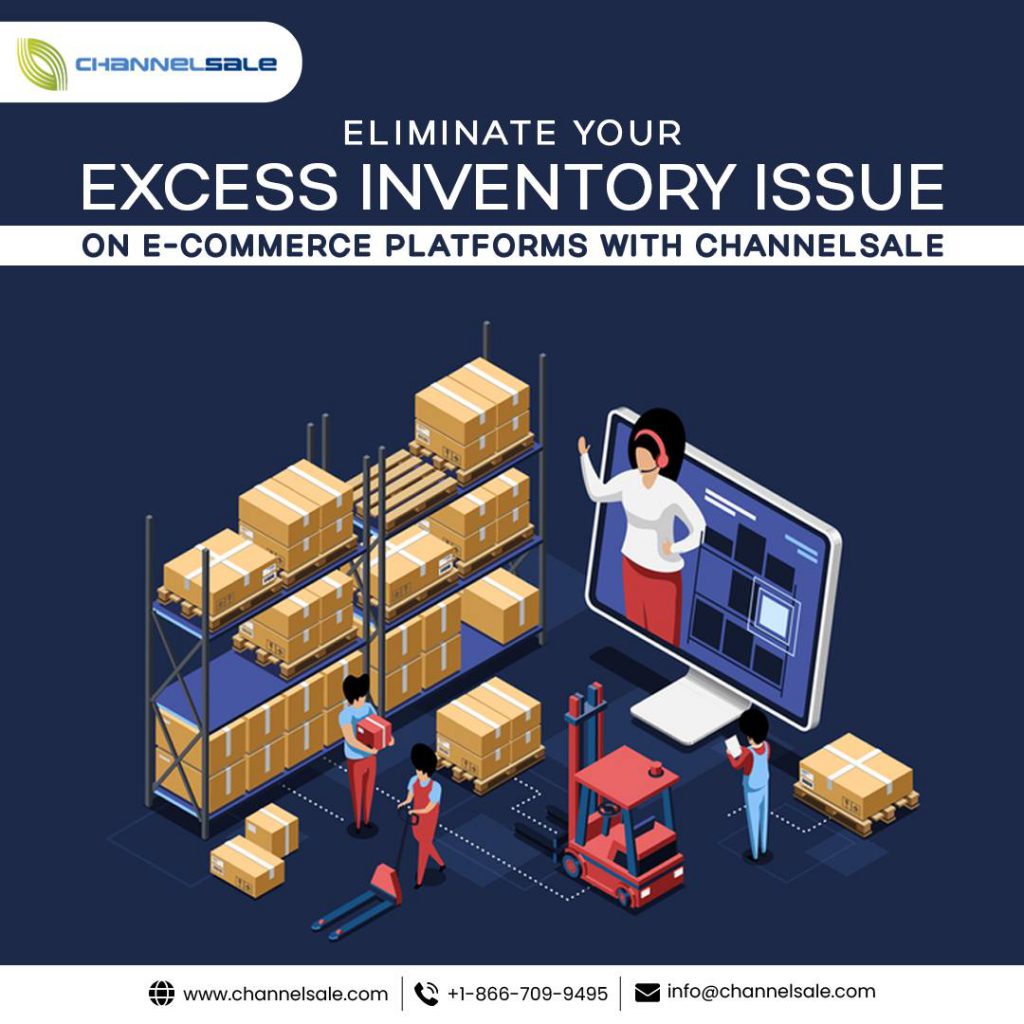 For all the online retailers, excess inventory can be a massive issue. It's mainly because when this inventory is left unsold, it will keep accruing the carrying cost.  This can be a costly proposition because experts say that the carrying cost is around 20% to 30% of the entire inventory cost of a business. Having excess inventory is also bad for the cash flow.
It's mainly because excess inventory can lessen the profit margins, increase the inventory cost, can cause overstocking, and will lead to dead stock. But there are several methods through which you can easily terminate the excess inventory. Let's find out what they are!
Terminating excess inventory: How to get it done?
There are some great ways through which you easily get rid of all the extra inventory. These are:
Build promotions on the extra products
If you want to sell all the extra products from your inventory, you should try promoting them when the competition is less. That way, you can also reach all those customers who are looking for deals on products.
Concentrate on the products
Effective segmentation can lead to the proper advertisement. You can segment all your promotions through the "Google Merchant Promotions" on various product sets so that you can move all those items.
In the Bing and Google feeds, utilize the custom labels. That way, you can flag all those item sets that have a high inventory. After that, you can create more campaigns around those product sets.
To get rid of the excess inventory, you can give all your low-cost items as a gift to your customers when they make a purchase.
Advertise the product bundles
Bundling all the items together is an excellent way for all online retailers to advertise their products, move inventory and also raise awareness for specific products. To promote all these product bundles, you can opt for advertisement campaigns, which will last till the holiday or seasonal period. There are some effective ways you can publicize the product bundles, which are:
Retarget all your former or existing customers 
Get more targeted customers through Amazon Advertising 
Use sponsored display advertisements to raise awareness for the products by directly targeting the competitor ASINS.
Choose sponsored videos to show all the customers the branded content, which is a new and unique way to eliminate excess inventory. 
Segment the email list.
Send emails to all the historical and recent consumers to give them a reminder about your product line and business. When segmenting the email list, you should make one for all those customers who look for offers and deals.
Selling strategies that can help you sell off excess products
When you're planning to use the selling method to terminate the extra inventory, there are several strategies that can help:
Augment the product listings
It's crucial to optimize product listings. Check to see if any improvements are needed, think about the customers, and take a look at how they shop, where to do they shop, and what they're planning to get this year, season, and month.  You should revisit the search terms and tweak and update them by adding new details on the products, which will be valuable for the search outcomes.
Expand to new regions or marketplaces 
Expanding to new areas and also marketplaces is ideal for all online retailers as it will provide them with new customers. It will allow you to trade all the extra products present in your inventory.
Find new regions in your marketplace 
Choosing international markets to sell your products can help you increase your sales and consumer base. But you don't need to learn about a marketplace where you're using online platforms like Amazon to sell your products.
Its Global Selling program has a cross-border trade option, and your products will be available to all those customers who are already shopping at Amazon.
Test out all the new social channels
Apart from using Facebook or YouTube to promote your products, you can now utilize other social channels, such as Instagram and TikTok, to raise awareness for your products. That way, you can increase the product sale and also gain new customers.
Get rid of friction from the buying path
All your email advertising, social ads, and other digital touchpoints have a shoppable solution; you must eliminate all the issues from the purchase path. That way, you can turn all the interested individuals into consumers.
Recheck the completion process.
You need to make some primary changes in the fulfillment procedure, and it should apply to not just the excess inventory but to all the inventory. You also might want to see some changes in the fulfillment approach apart from adding new channels, deals, and discounts.
Last Note 
To get rid of the surplus products and work on your business objectives, you should experiment with various strategies. You can gain more information and speak with an e-commerce consultant from ChannelSale and learn how you can magnify your e-commerce business.
How Online Retailers Can Eliminate Excess Inventory?

,