It's an uphill battle for multi-channel vendors. Influenced by unmatched goals to sell big and grow
their business to the next level, they also have to face many challenges on the way. Many fail, some
survive. Not so surprisingly, the ones that survive are also the smart decision-makers who, not
necessarily the most intelligent, knows what needs to be done when. If you are to grow and sustain
your online business, it's important that you rally behind this latter group.
You must know how to…
Set up multiple stores
Efficiently handle all of them
Build a brand
Partner with the right solution provider
Avoid mistakes and errors
While as tedious as they may really look, things are really simpler if you look from this side of the
rope—simpler, at least if you've got ChannelSale by your side.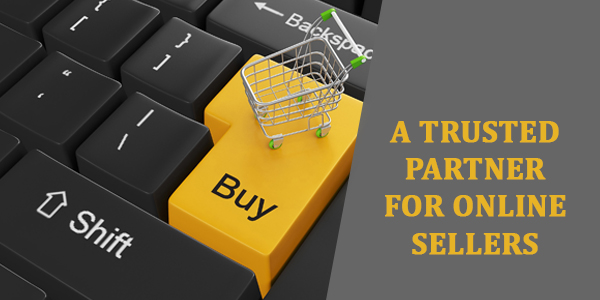 A Trusted Partner for Online Sellers
ChannelSale is one of fastest emerging e-commerce solution providers, trusted by thousands of
sellers, resellers and agencies around the world. Built around the distinct needs and requirements of the merchants using the most advanced technology, our cutting-edge infrastructure assures to help business owners render big success. If you're expecting to transition yourself from 'just another seller' to a top gun in your niche, we assure to simplify multi-channel selling for you and unleash your highest of e-commerce potential.
(Yes, we have done that for many of our customers. Check out their testimonials)
Shopping Feed Solutions
Our shopping feed solutions are completely seller-centric. Easy-to-use with a guarantee of 100%
reliance, here are some of the features that you can avail to bolster yourself into a (super) profitable seller:
Integrate all your channels
Different selling channels have different interfaces, requirements, and features. Going on their
individual platforms and handing them manually isn't a very productive approach. Syncing all the
marketplaces, webstores, comparison shopping engines and affiliate networks can simplify the
whole process, delivering you higher convenience and efficiency.
Sort listing by labels
This one is among many features that our customers are totally head-over-heels for. To minimize the confusion and maximize the ease of product listing on various selling channels, you can tag your individual products under the umbrella of one or multiple labels.
Bundle listing like never before
Talking about the listing, it's a challenge in itself. But with ChannelSale – that partners with over 200
shopping channels – you can enjoy the expediency of bundle listing with no errors and least of
hassle. So, even if you have tens of storefronts, you never have to worry a thing about listing ever.
More…
There's much more. There are pre-integrated listing templates of different shopping sites. There's a way to control schedulers frequency. There are multiple variations, SKU wise error log, and product posting validation reports. Even still, there are plenty more features that assure to fit in your unique requirements adequately. ChannelSale is truly a marvel, packed with affordable pricing tag.
So, if you're looking to level up your e-commerce game, there's no better partner than ChannelSale to have by your side.
Sign up today and get 30-days trial period at just $1.