The process of improving the products ranking for specific search queries so that the products can rank higher on the organic search result is seen as listing optimization. This can be done by optimizing the description, keywords, adding quality images and enhancing sellers reputation. The process of listing optimization is aimed at increasing traffic and conversion on the marketplace.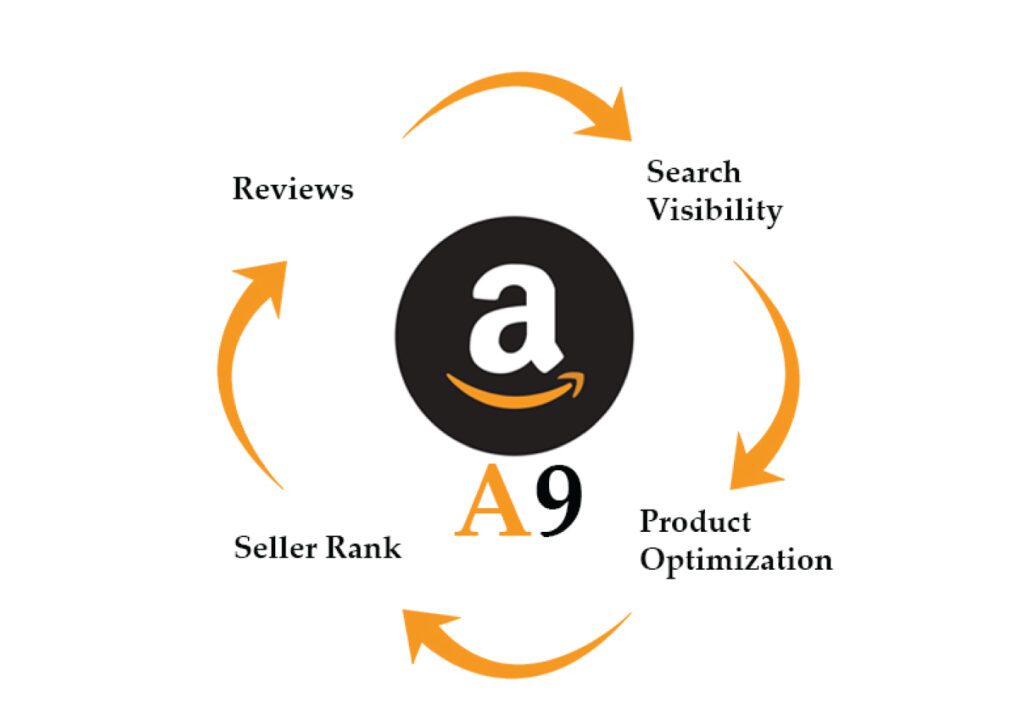 Working on Amazon's ranking system can be complex and even mysterious to some sellers at times. However, it is possible to extrapolate the patterns as to how some products perform better than others. Product listings on Amazon may be influenced by several factors with listing optimization being the most important one.
A9 Algorithm
Amazon has developed an A9 search engine algorithm for product ranking and search.  Amazon has been using the machine learning algorithm for two years and it is growing with time. A9 uses search methodology for reading and analyzing all the data on Amazon and provides the best possible choices. The framework for ranking products is based on Artificial Intelligence and uses the principle of relevance to show relevant matches for shoppers queries.  Hence it is very important for sellers to optimize their listings to ensure that their attributes have strong relevance to shoppers queries.
The details of how A9 works is a closely guarded secret with Amazon. However, we have identified key factors on how the A9 algorithm works and explained how sellers can use them to increase their ranking and optimize their listings.
A9 for Listing Optimization
Below are a few recommendations on optimizing your listing considering Amazons A9 algorithm. Ensure that you follow them on all your top performing product categories and monitor progress on a regular basis.
Text Match Relevance 
Amazon's A9 algorithm uses an intrinsic ranking system for text match relevance which factors in all text content uploaded as attributes for your listing as per the search terms entered by the shoppers. It is very important that sellers upload optimized and engaging titles, descriptions rich in keywords for having a high-ranking listing.
Out of Stock Listings
Sellers must have noticed that their listings lose top ranking when their products go out of stock. This is because the A9 algorithm factors in stock availability for product ranking. With Amazon, out of stock listings not just impacts the ranking but also has a negative impact on seller performance rating and Amazon account health. The results are a drop in overall sales. So to tip is, do not wait to restock.
Product Price
A9 algorithm will display high ranking and top selling products as per relevant search terms. Product pricing is also considered to check if it is suitable and competitive. Using a repricing solution helps but it is necessary to maintain a balance.
HD Images
Product images are everything for an online shopper. It is essential for a seller to have clear, bright and good quality images from different angles to increase ranking for A9 and eventually increase the sales conversion.
Amazon recommends a minimum resolution of 1280 pixels. However, it is recommended to have an ultra HD image with a minimum resolution of 2560 pixels. It is better to have images with 3D rendering for better customer experience. Top listings on Amazon generally have on average 6 to 8 images.
Title
While creating a product URL, Amazon picks up the first 5 words of the listing title. Since these 5 words comprise 80% of the title on search engine result page, it is recommended to have the most relevant keywords at the start of the title. For better results, ensure to have around 100 to 120 characters in the title. Keywords can be separated by pipes (|) or dashes (-) so the title does not look cluttered. It is good to mention, color, brand, sizes, quantity etc on the title. Capitalizing first letter of every word helps make the title presentable.
Reviews & Ratings 
Positive reviews and ratings have a significant influence on the A9 algorithm for determining the listing quality. A good seller will create an incredible experience for customers with positive reviews from previous customers.
Amazon does not permit offering incentives to the buyers for reviews but sellers can request for a review a few months after the purchase. It is a good habit to engage customers by providing answers to their questions on the Q & A section.
Conclusion
Shoppers use Amazon marketplace almost as often as they use Google search engine. With millions of potential customers searching for products on a daily basis, it is important that your products stand out. For a seller to be successful, it is very important that they optimize their listings to match Amazon's A9 algorithm. It is important that the products stand out not just by the way of listing content but also with user experience and after sales service.
Amazon Listing Optimization & A9 Algorithm

,